I have been doing a lot of reading lately – blogs, books, all sorts of things. One newly discovered blog was particularly inspiring. It's called In Transition and this post was the one that got me thinking.  I've been thrashing around trying to come up with a reason to blog here on a regular basis. So much has happened at work in the past couple of years that there doesn't seem to be any time to take stock of what's been going on.  There always seems to be so much to record that I don't know where to begin.  So, instead, I am going to draw a line in the proverbial sand and just try to record a little bit each day using these three questions:
One thing I learned
One thing I improved
One thing I enjoyed
Sounds simple doesn't it?  Hah!  Now to put it into practice!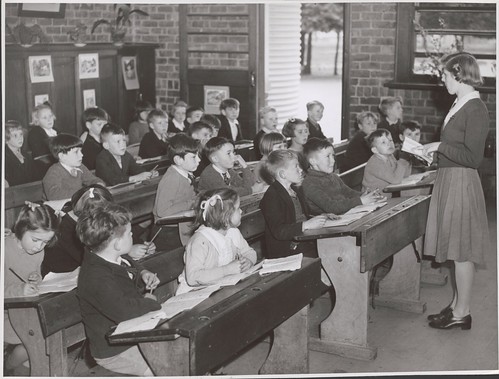 One thing I learned:
Apart from having a great boss and very supportive colleagues (which I sort of knew already)…what I really learned today is – Only call customers about damaged items when you're feeling really happy and smiley (rather than disheartened and as if you'll cry if you see one more damaged book come across the counter).  Ring customers from the back office rather than at the front counter where you might feel pressured or distracted.  Remember to ask customers if it is a convenient time to talk (because they might be stressed and under pressure too).  Remember it is about the process, not the person – explain why you are doing what you are doing – i.e. caring for the collection.   That's more than one thing isn't it? Brevity was never my strong point.
One thing I improved:
I could say that I weeded some manky books, but I do that every day.  Instead I'll say that I hope I may have improved our PD collection by suggesting a book for purchase – this one.
One Thing I enjoyed:
It was a bit of tough day, to be honest, but one lovely highlight was receiving the gift of a CD from one of our customers who is going through an even tougher time.  The gift of music is truly precious.  I believe that it is the closest we can ever get to transcendence.   Whilst I wouldn't call Baby Rhyme Time transcendent, maybe that's why I enjoy it.  Those babies aren't too critical if you don't reach the high notes and the parents are very forgiving and helpful when you forget the words or do the actions in the wrong order. And what's not to like about castanets, shakers and sleigh bells?